Length of trail 5,229 km, 3,249 miles
Length in days 260 days
Start of trail Cabo de Sao Vicente (P)
End of trail Narva-Jõesuu (Est)
Traildino grading EW, Easy walk, nature trail
E9: Cabo de Sao Vicente (P) - Brest (F) - Tallin (Est), 5000 km
International coast path Atlantic – North Sea – Baltic Sea
An approximate 5200km of coastal trail, southwest to northeast, of which considerable portions are still under development. Ideally it should start from Capo de São Vincente, Portugal and end in Narva-Jõesuu, Estonia. However the stretches along the Portuguese and Spanish Atlantic coast are as yet non-existent, as are some parts of the trail in France. From Brittany onwards, along the North Sea coast of Belgium and the Netherlands, and the Baltic coast of Germany and Poland, are a continuous trail. Only to be halted at the Poland-Kaliningrad border. Here, the E9 ends. Plans for its continuation in the Baltic States have not been realised yet.
From Roscoff in France, instead of continuing along the coast, there is an alternative route crossing over to the UK by ferry and walking a 711km section (or 719km if you include the Isle of Wight) from Plymouth to Dover along the British south coast. From Dover take a ferry back to Ostend where the trails then rejoin.
The trail is described North-South below:
Estonia (110 km is marked)
Latvia, Lithuania, Kalinigrad
Poland (656 km, marked)
First village in Poland is Braniewo
Braniewo - Żarnowiec, local trails, marked, 293 km
Szlak Nadmorski / Coastal Trail, Żarnowiec - Świnoujście, marked, 378 km
Last village in Poland is Świnoujście
Germany (944 km, marked)
First village in Germany is Ahlbeck
Coastel trail, sometimes joining Hanseatenweg, Ahlbeck – Warnemünde – Wismar – Rostock - Travemünde - Kücknitz
Local paths, Kücknitz – Lübeck – Mölln, E1 and E6 join E9
Local paths, Mölln – Hamburg, E1 joins E9
Wanderweg Schlei-Eider-Elbe, Hamburg – Barmstedt, 54 km
Local paths, Barmstedt – Glückstadt
Ferry Glückstadt - Wischhafen
Elbe-Weser-Wanderweg, Wischhafen – Bremerhaven, 111 km
Ferry, Bremerhaven – Blexen
Butjadinger Weg, from Blexen to Petershörn
Jadeweg, from Petershörn to Wilhelmshaven
Ems-Jade-Weg, from Wilhelmshaven to Aurich
Ostfrieslandweg, from Aurich to Leer
Emsweg, from Leer to Weener
Local paths, Weener to Neuschanz
Last village is Weener
Netherlands (650 km, marked)
First village is Nieuweschans
Wad- en Wierdenpad, LAW 5-5, Nieuweschans - Lauwersoog

Friese Kustpad, LAW 5-4, Lauwersoog - Zurich
Afsluitdijk, Zurich - Den Oever
Hollands Kustpad, LAW 5-3 and LAW 5-2, Den Oever - Hoek van Holland

Deltapad, LAW 5-1, Hoek van Holland - Sluis
Grenslandpad, LAW 11, 1 km connecting LAW 5-1 with GR5a
Last village is Sluis
Belgium (140 km, marked)
France (2189 km: partly ready)
First village is Bray-Dunes, bordering on Belgium
GR120, from Dunkerque to Pas d'Authie, 154 km

Missing part, Pas d'Authie – Le Tréport
GR21, Le Tréport – Le Havre, 161 km

GR2, small part

GR223, Le Havre – Cherbourg - Avranches, 417 km
Local trails, Avranches - Le Mont St-Michel
GR34, Le Mont St-Michel – Tour-du-Parc, 1700 km
Missing part, Le Tour-du-Parc – Saint Brévin les Pins
United Kingdom (711 km, 719 via Isle of Wight)
Alternative for the continental trail: south coast of United Kingdom
Ferry from Oostende, Belgium
First village is Dover
Saxon Shore Way, Dover – Rye, 65 km
Local trails, Rye – Jevington, 56 km
South Downs Way, Jevington – Queen Elizabeth Country Park, 111 km
Staunton Way, Queen Elizabeth Country Park – Langstone Harbour, 19 km
Solent Way, Langstone Harbour - Portsmouth – Lymington, 76 km
Alternative: Isle of Wight
Ferry from Portsmouth
first village is Yarmouth
Isle of Wight Coastal Path, Yarmouth – Needles, 11 km
Tennyson Trail, Needles – Carisbrook, 21 km
Isle of Wight Coastal Path, Carisbrook – Newport, 5 km
Bembridge Trail, Newport – Bembridge, 18 km
Isle of Wight Coastal Path, Bembridge – Ryde, 13 km
Last village is Ryde
Ferry to Portsmouth
Back on the main trail:
Solent Way, Lymington – Milford on sea, 11 km
Bournemouth Coastal Path, Milford on Sea – Poole, 30 km
South West Coast Path, Poole – Plymouth, 343 km
Last village is Plymouth
Spain (partly ready)
Parts in Asturias and Cantabria
Portugal
Rate 7.0 | 2 votes | No 16. in Germany
Henk Nouws September 2014
Rate 8
Positive

I did walk parts of the E9 in the Netherlands, Poland and England. Some parts are stunningly beautiful, others are boring, but the best is that you walk the history of Europe and get to know so many different countries that are in the same time so closely related.

Negative

Some boring stuff. The trail is not or rarely marked as E9, so you must find out the itinerary yourself (well: more a "like" than a "dislike").
Andrew November 2014
Rate 6
Positive

Most of the path is located on the coast. Because I love to swim (regardless from the season) during the breaks I could go to swim in the Baltic Sea. On the E9 in polish area is one National Prak and a lot of Landscape Parks (Wysoczyzny Elbląskiej, Trójmiejski Park Krajobrazowy; Nadmorski Park Krajobrazowy, ect)
More opinions…
Traildino March 2009
Friesland, in the north of the Netherlands, is a flat and open country. Meadows, scattered farms, ancient villages, and the sea. Walking on a dike you stick out high above this land and the sea and you will enjoy great views. The Friese Kustpad - ...
1
0
More hike reports…
Auf dem europäischen Fernwanderweg E9 von Travemünde bis Ahlbeck. Mit Kartenteil

Read more
Also available from:
eBooks.de, Germany
De Zwerver, Netherlands
» Click to open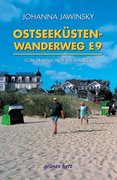 Auf dem europäischen Fernwanderweg E9 von Travemünde bis Ahlbeck. Mit Kartenteil. 1. Auflage.

Read more
De Zwerver
Netherlands
2004
Auf dem Europäischen Fernwanderweg E9 von Travemünde bis Ahlbeck. Routenbeschreibung, Sehenswürdigkeiten, Wissenswertes über Land und Leute. 13 Wanderrouten auf dem E9 von ca. 400 km, 2 Rundtouren ins küstennahe Binnenland, 14 Kurzbeschreibungen für Radtouren mit Tipps für Radler.

Read more
» Click to close
Wandern Durch Mecklenburg-Vorpommern

Read more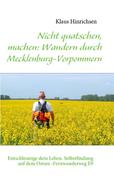 Entschleunige dein Leben. Selbstfindung auf dem Ostsee -Fernwanderweg E9

Read more
» Click to close
Entschleunige dein Leben. Selbstfindung auf dem Ostsee -Fernwanderweg E9

Read more
More books…
Mischa 2015-10-31 16:29:57

From Estonia to Kaliningrad

Hello everyone, does anybody knows if it's possible to reach Kaliningrad from the end of E9 in Estonia (through the coastline) ? Any advice regarding this part ?

Henk Nouws 2015-10-31 22:59:31
I got information from the ERA that the E9 in Estonia is nonexistent. Poland is the last country.
kika 2014-09-17 02:10:42

Portugese Part

Well the portugese part of this trail is partely ready. with the fishermans trail / historical way already being marked.
More questions…